Student Stories
College Bound is a family. We build relationships and commit to our students every step of the way.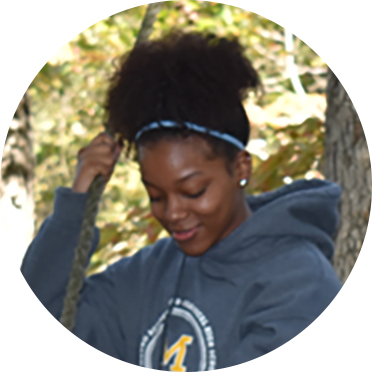 Kai
Metro High School
Class of 2022
Throughout her time in high school, Kai took advantage of individual tutoring at CB. Her mastery of math has grown and her grades increased, specifically in geometry. She's looking forward to attending Mizzou this fall.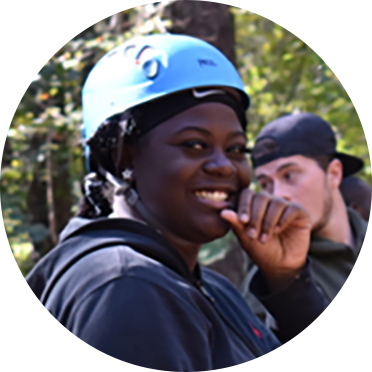 Kyra
Clyde C. Miller Academy
Class of 2022
Kyra worked with her coach to develop and strengthen her study skills. Kyra identified that she could increase her skill in organizing the heavy workload resulting from her rigorous class schedule. She took initiative, completed all missing assignments, and created a homework plan to stay on top of her grades.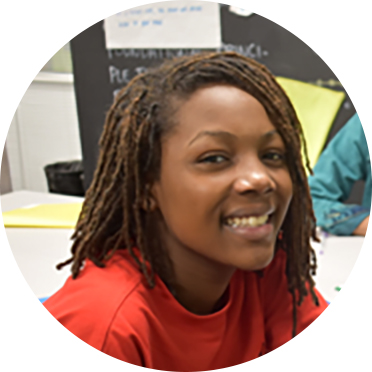 Je'Nai
University of Missouri - Columbia
A self-starter and accomplished student, Je'Nai spent a summer in Argentina as part of the Quest Scholarship program. She is majoring in architecture at Mizzou.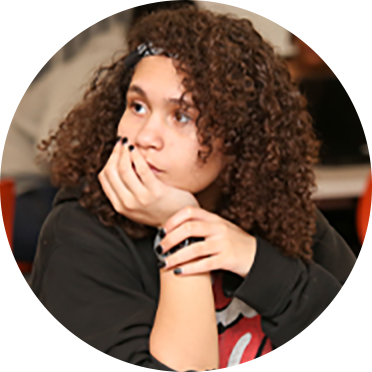 Deasia
Clyde C. Miller
Junior
Deasia is a quiet force in academics. She is dedicated and hard working and the success just keeps coming! Currently she is in St. Louis Public School's Early College Program and is earning all A's in her classes. Some of these classes include College Composition, Psychology and Oral Communication. She is taking her College Bound classes seriously with an attendance of 93%. She's exploring ways to apply all her academic success by taking advantage of job shadowing opportunities with her coach. She will participate in the Family Vet Job shadowing program soon to apply some of her knowledge to that career field.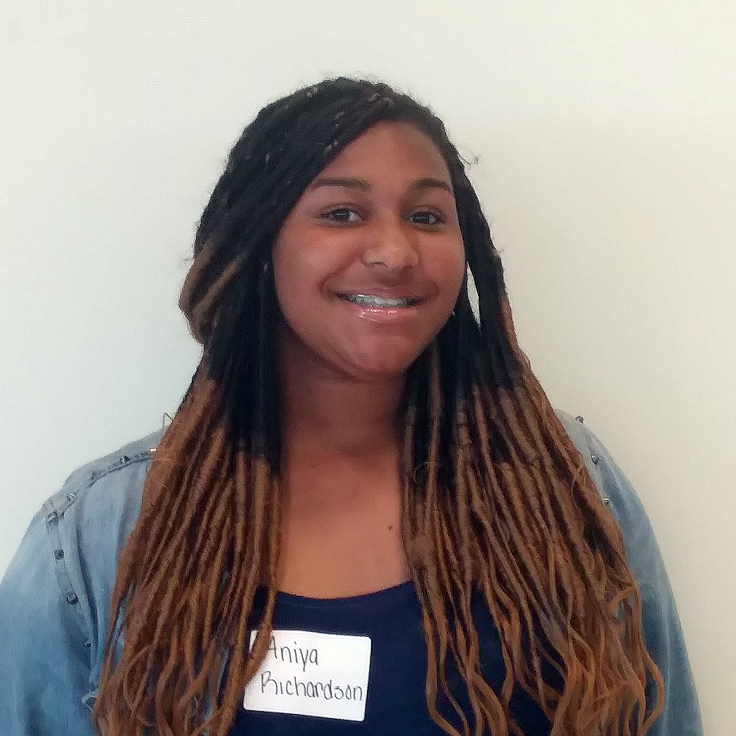 Aniya
Carnahan High School
Junior
Aniyah is taking full advantage of resources to help her grow academically. She is holding herself to high standards of organization and is high achieving in both Biology and AP English. She's grown three letter grades in Geometry after attending weekly tutoring after-school. She also raised her ACT Reading score 4 points by using a summarizing strategy that she is developing through her weekly College Bound ACT classes. Aniya is active in student government and plays on the softball and soccer teams. She is also a part of a women's mentoring group sponsored by the AKA's. We can't wait to help her show off all her hard work in a few months when she starts applying to colleges.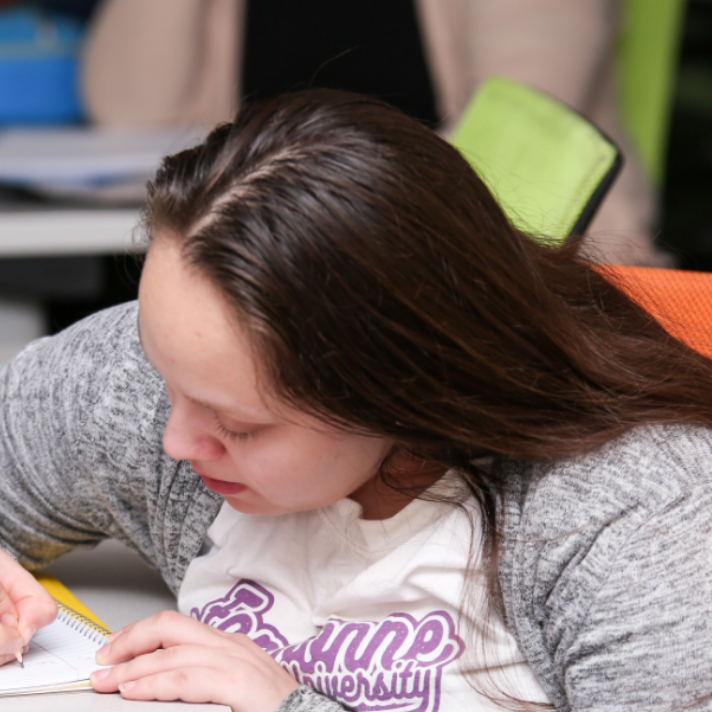 Flindaija
North Technical High School
Junior
Flindaija is one of our most outgoing students both inside and outside of the classroom. "Flin" is in College Bound's individualized tutoring track. Through this program she works one on one with her coach to set an academic goal and work on prerequisite skills to develop through daily curriculum. Her GPA has grown 1.3 points! Flin is taking steps to make sure she can manage all her responsibilities in her current life while taking steps to research options for her future. She is currently researching schools with her coach and is identifying what types of schools make the most sense for her academic and personal needs. Not only is she setting herself up to have strong choices, but she's also thinking through how to financially tackle this next step in her life. She's going to do big things!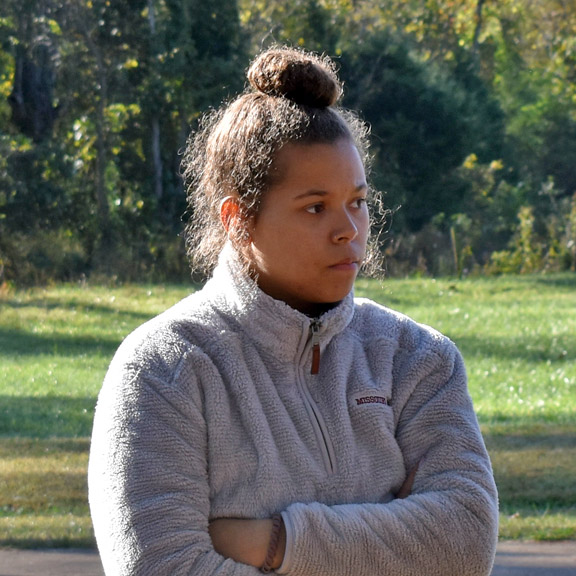 Malaina
Affton High School
Malaina has chosen to focus her time with her coach on her career aspirations. Malaina shows dedication and motivation to reach her goal of becoming a nurse. She's reached out to multiple professionals to talk with them about their experience within the medical field, researching schools, and is exploring different options she has for schools. To further this development and exploration, Malaina is also hoping to take some dual enrollment courses next year. This summer she will be able to take advantage of the College Bound Summer Institute to start taking college courses and prerequisites alongside her College Bound peers. Post high school she is looking to attending HBCUs and the Barnes Jewish Nursing Program. She will research more about these programs with her coaches in her Junior Year and through our job shadowing programs.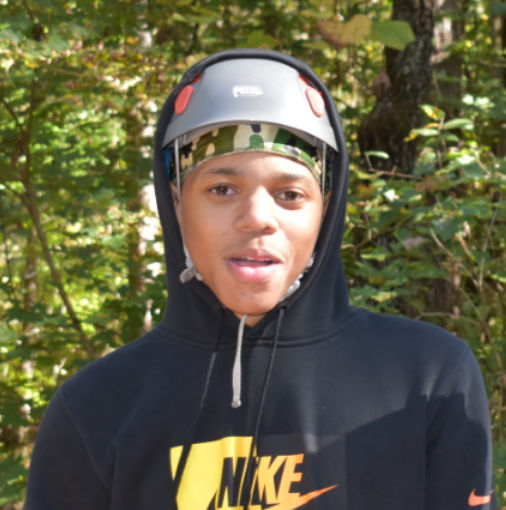 Jaylon
Lift for Life Academy
Jaylon is taking his personal goals seriously! Students set personal goals each semester with their coaches and then set a plan to approach that goal with success. Jaylon has been working to build confidence in his academic abilities. He has raised his GPA from a 3.24 to a 3.64 by working hard and seeing the possibilities in himself. This was specifically achieved through work on algebra! He is taking initiative to stay after school and get help from teachers and make up his work in order to ensure his grades are solid.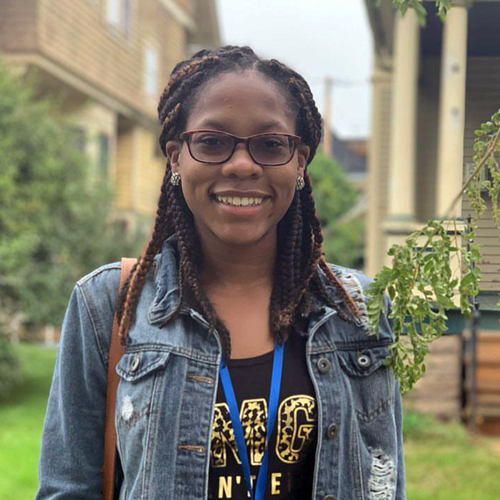 Raven
Lawrence University
Freshman
Raven is a freshman at Lawrence University. She is involved in multiple student organizations at Lawrence University such as the dance team, Leadership, and Mentoring Program and the Black Student Union. Raven has been eager to find a community within the campus and is pursuing interests that will help her development. She also has been taking sound advice from others, which is making her excited about getting mentored by a fellow peer within the mentor-ship program. She hopes in the future to mentor other students as she progresses. Currently, she is doing a practicum at Edison Elementary for teacher shadowing. She took the initiative to reach about this opportunity because it's required for her Psychology of Learning class. Her main responsibility involves observing the library media specialist while he teaches his students. She is eager to explore her options in the field of education and is elated to get the chance to have hands-on experience in the early stages of her college exploration.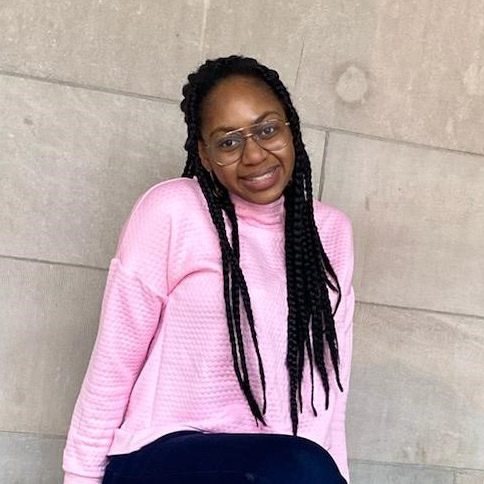 Asia
Washington University
Sophomore
Asia is now in her second year at Washington University in Saint Louis. During the summer of 2019, Asia went to Madagascar through her Sustainable Development and Conversation through Collaboration class. The experience enabled her to integrate herself with the Malagasy culture to find solutions and help them improve the quality of life by directing the focus on economic growth, cultivation, and community health. The culture immersion process changed her perception about western civilization regarding infrastructure and privilege in the U.S as she embraced the idea of simplicity overseas. The projects varied for three weeks, such as increasing food production within the villages so they could have reliable food sources for school lunches, donating clothes, solar-powered batteries and solar lanterns to supply additional resources, improved the economy by buying local goods to help businesses and also applied first – aid to certain villagers because medical facilities are scare around the rural areas. She was grateful to provide relief and stability to launch outcomes to bring more environmental initiatives in the future.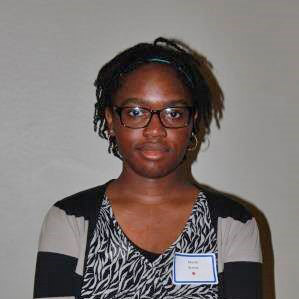 Manie
Truman University
Freshman
Manie is a first-year student at Truman University. Manie is very passionate about creating change regarding representation of women of color in the field of science within her major of Biochemistry at Truman University. Manie is very interested in pursuing a future in research and has been proactive in locating opportunities to make this possible. Manie has recently been accepted into the undergraduate research program McNair at Truman University and she is very excited about this new opportunity. Manie is thinking about joining a research team with her Biology professor. Manie is currently adapting her notetaking and studying methods to become more successful in her Biology and Chemistry classes. She has been utilizing her campus resources and is very confident about passing her courses as she experiences this adjustment period of becoming familiar to various lecturing styles.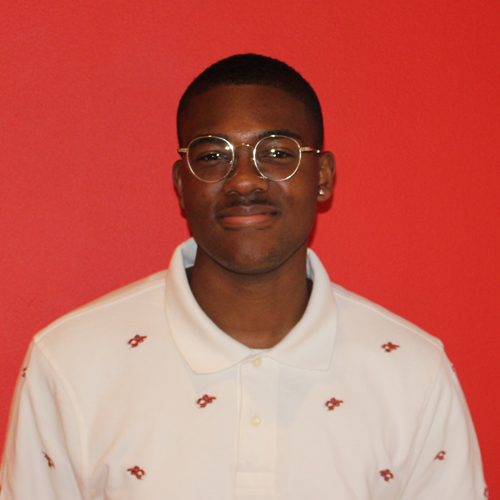 Leonard has been chugging away in his final year of his degree at Cornell College. Recently, Leonard completed an internship out of Chicago with Hebrew Studios where he worked in social media marketing. His work with them even gained him a paid Production Assistant position with the Studio where he worked on a new exhibit installation.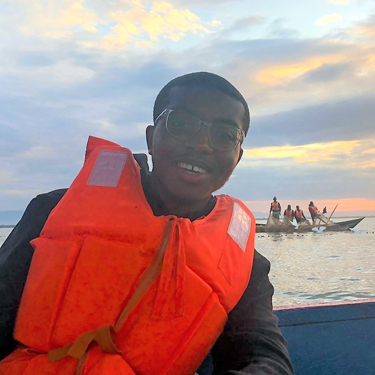 David
Vanderbilt University
Sophomore
David is a sophomore at Vanderbilt University and this semester he is studying abroad in Kenya! Although our communication has been limited, he has shared with us a few of his experiences so far. In his study abroad to Africa, he lived with a host family and has visited traditional healers, hospitals, and counseling centers. He is experiencing culture shock, as he is still getting used to the cold showers, animals roaming around, and what he describes as reckless driving (there are no traffic lights or stop signs). Along with the physical changes in environment, David is learning a lot about the racial and nationality dynamics in Africa. He has come to discover that the LGBTQ+ community is almost nonexistent and that some tribes do not even have a word to describe LGBTQ+. He is learning a lot about the culture and about himself. He says that he looks forward to everyday because there is always something new to experience.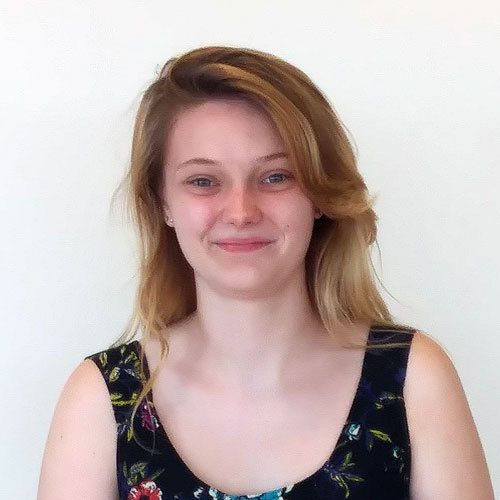 Ariana
Ritenour High School
Junior
Ariana is a Junior at Ritenour High School where she is an active leader within the Robotics Club. Her freshman year she started off doing social media outreach and currently, she is co-captain of her team. Some of her responsibilities include notebook organization and writing business proposals. Every year, the team prepares to enter a new challenge, in which if passed, the team makes it to state championship. For the past 2 years, the team has advanced to state competitions where they get the share with many others their project. Her favorite thing about being a member is sharing a family-like bond with members of her team. She also enjoys seeing how things work and how everything comes together. Throughout the year, there are mini competitions with surrounding schools, so the team is busy year-round. Pictured is the project they have been working on this year.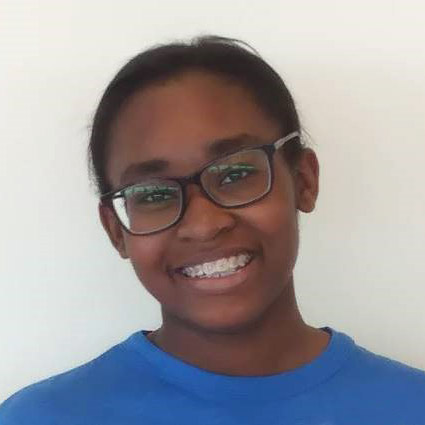 Alexis
Cleveland NJROTC High School
Junior
Meet high school junior Alexis. This year she earned the honor of being a Comm. Officer at Cleveland NJROTC High School. As a Cadet Lieutenant she serves under the Battalion Executive and over the company officers. She earned this rank through both her academic performance, maturity and overall leadership skills at school. She must be attentive to her duties of making sure students are meeting school expectations and uniform requirements. While it might not be conceived as the "cool" role in school, Alexis has risen to the occasion and takes her rank seriously.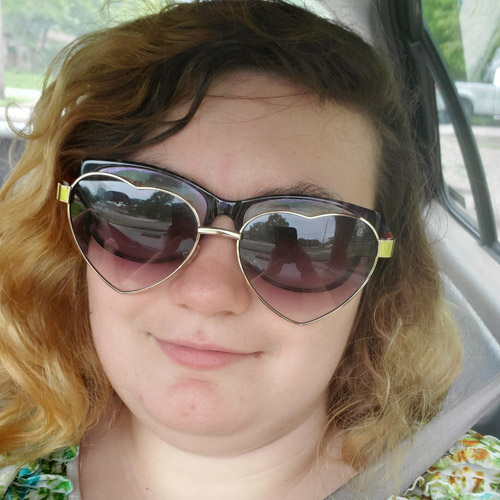 Lacey, student at Forest Park and member of our College Bound at STLCC program is an optimist and loves to bake. These are two essential resources in her toolbelt. She's not a 4.0 student, but she's leaning into her cheery perspective and her culinary passion to keep moving forward and doing her best. Lacey will be the first to admit that school has been a struggle for her. While school is a challenge, it's a challenge she's more than willing to give her all to. While working on a goal setting milestone with her coach Lacey thought about the areas she wanted to grow in and her study habits and time management immediately popped into her mind. Not only does Lacey have to juggle attending classes and completing assignments but there's thirty-five hours a week at a job as a dishwasher at a restaurant she has to account for, too. Sometimes it's difficult to find the time and the energy to study as much as she wants to. Sometimes assignments get put on the back-burner until the very last minute. She set a goal with her coach who follows up as an accountability partner. Lacey is now feeling like she has a handle on her schoolwork and at work she's been given the chance to embrace her culinary passion and path by being asked to assist in the preparation of the restaurant's desserts.