Scott Baier
---
Outgoing President & CEO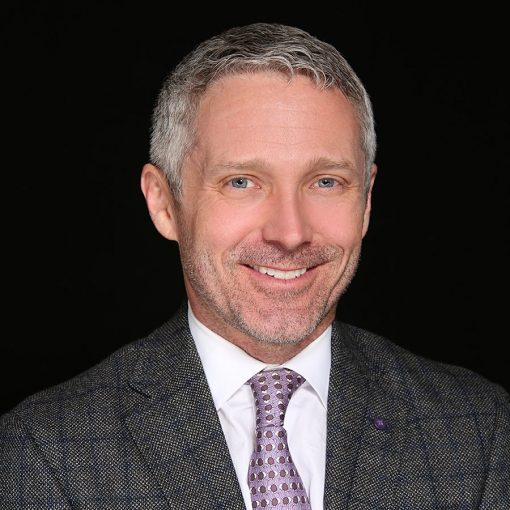 Scott Baier, as the President & CEO of College Bound, oversees organizational effectiveness spanning every team. He serves as the external leader of College Bound and is responsible that the team has the resources to be able to support the dreams of our talented and deserving students. This includes interfacing with the Board of Directors, representing CB in the greater St. Louis community, and managing the functional areas.
Scott has over twenty years of experience as a classroom teacher, working in higher education, and in organizational leadership. He joined College Bound in 2013 after leading the St. Louis office of Teach For America as Executive Director. Prior to that, he worked for the Netter Center for Community Partnerships at the University of Pennsylvania and taught in Los Angeles Unified School District.
Scott earned a Bachelor of Arts in History and a second Bachelor of Arts in English from the University of Notre Dame.
---
Why do you do this work?
I do this work because I want to live in a world that is just and equitable, period. The role education plays in creating it is made evident every day and I want our students at College Bound to share in all the opportunities that are available to me. To live a life of choice and self-determination defines what it means to be free.
In your view, what is the value of successfully completing higher education?
Successfully completing higher education is a proven path out of poverty, and those economic benefits are real to an individual and a society (higher earnings, more tax revenue, better health, lower costs for social programs). But it also is crucial to underline the common good: for our country to be accountable to the promise that all have access to equal opportunity.
What do you want College Bound students to learn from your college experience?
I would encourage everyone to know your financial plan before starting college. Then, reevaluate it every year to ensure your decisions are setting you up for future success and not hindering your ability to pursue your post-graduation dreams.
What is one piece of advice you would have for a CB student entering college?
The advice I would give a new CB student entering college would be to enjoy yourself and know your priorities; stay focused but enjoy the ride. You will learn so much, develop lifelong relationships, and set the chessmen up for your future during your college years. Also, rely on your networks (including us!)
How did you overcome your biggest challenge in college?
My biggest challenge in college was not having a sound financial plan going in. I had to leave after one semester, save up money to pay off my debt, enroll in another school for two years and then go back and finish at my chosen institution. I had to deal with my initial failure, understand the landscape, and create a plan to get where I wanted.