Kathryn Beskrowni
---
Learning & Development Manager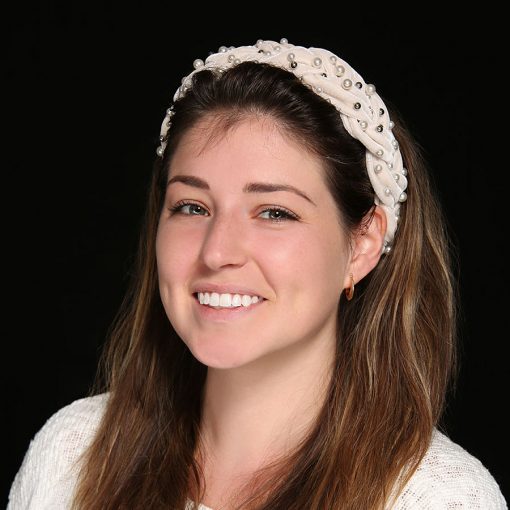 What is one piece of advice you would have for a CB student entering college?
Talk to as many people as you can – and I don't just mean make friends in the dorm.  Push yourself to go to campus events, utilize the on-campus services like writing centers, career centers, and tutors, check out health and counseling services even if you're feeling pretty okay in the  moment!  You never know when that might shift and the more you practice making those connections the more your network will be able to support you.  A secondary piece of advice in the same vein, if you need to get a job, try to get a job on campus!
How did you overcome your biggest challenge in college?
I found a community.  I was ready to call it quits after my first year of college – I didn't feel like I fit, socially or academically, and I was having a really difficult time bridging my college life to my home life.  Someone convinced me to check out Sorority recruitment early in my sophomore year, connecting with that chapter and finding not only women in that house who cared about my journey and supported me through it, but and entire Sorority and Fraternity network that had my back pushed me through.
What do you want College Bound students to learn from your college experience?
No matter how much you read up, how much you plan, there is going to be some aspect of your college experience that shifts and surprises you, but that doesn't mean that you shouldn't have a plan!  I didn't want to go to the college that I attended – it was a backup plan, a "safety" school and there as a big piece of accepting that offer that felt like failure; I went into both my freshman and sophomore years without a major declared, essentially going in blind.  When I think back on the educational path I have been on there are very clear lines that direct me from that sophomore year to where I am now, but man, if I had gone into that freshman year with just a slightly different attitude so much more would have been available to me!  Time to study abroad, more years with my sorority, a more semesters to broaden my academic scope and hone in on what I was really interested in learning and doing!